Description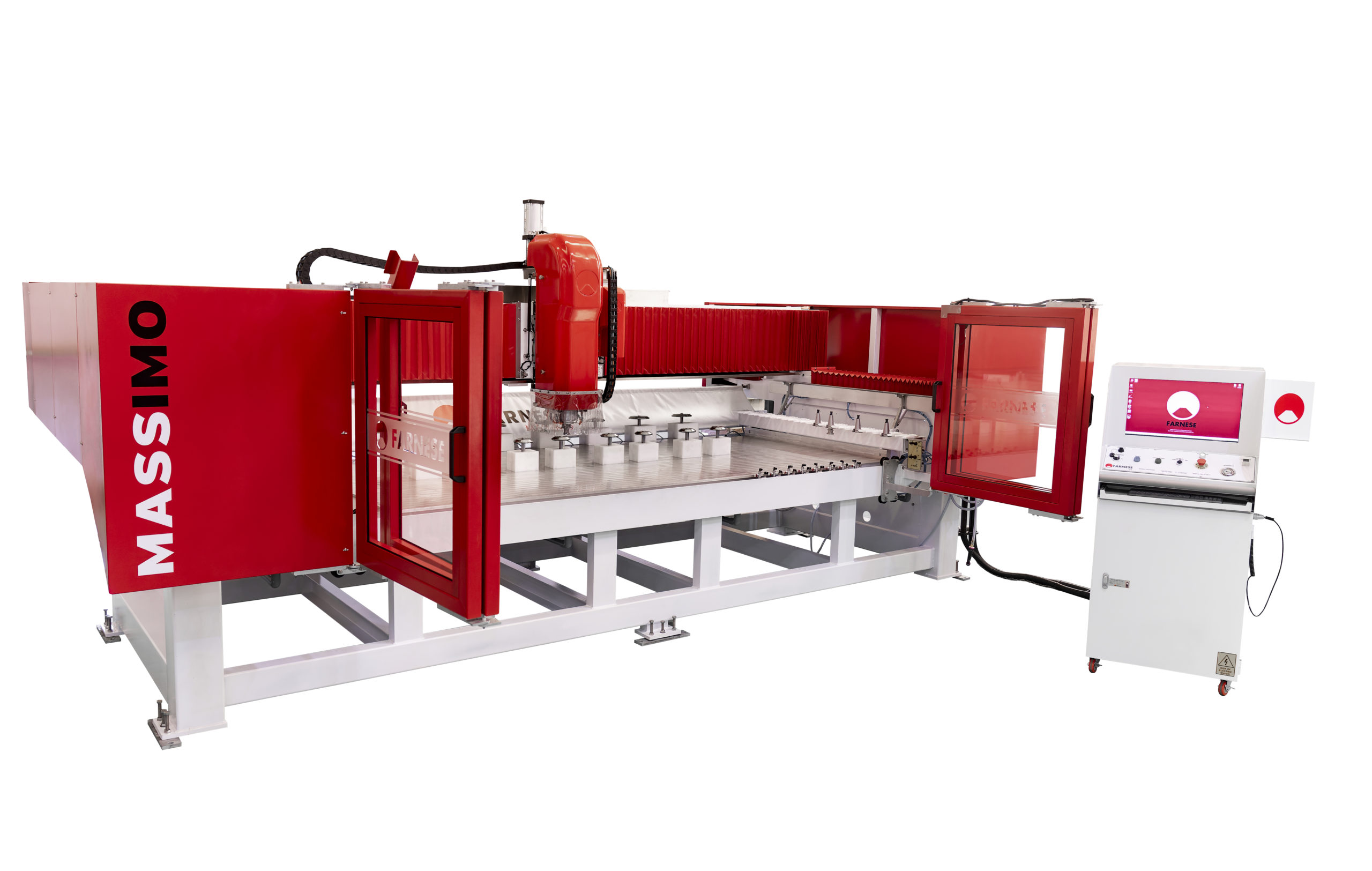 Of course, like all Farnese machines, we make these features simple to use. A powerful, yet user friendly interface makes operating the new Massimo a breeze. The MS Windows based operating system is intuitive and easy to understand, even for relatively inexperienced operators. It comes pre-loaded with common sink templates from brands including Oliveri, Franke, Clark and Blanco. Additional shapes can be created easily using the parametric section, further extending the machine's capabilities. The machine also comes equipped with Tagilo CAD/CAM Software, dedicated for stone processing.
For 35 years Taglio Software has been developing its own software, providing innovative technologies with very high precision, efficiency and quality. The software provides a series of CAD/CAM applications essential for design and for the processing of complex works on stone, via a DXF File. With the aid of Digital Measuring Devices, you will be able to measure a job directly on
site, create the drawings on your preferred CAD and send them directly to the Massimo for processing, saving valuable time and reducing errors. Edge profiles like bullnose, lambstongue, etc are easily achievable with the addition of optional tool sets.