Description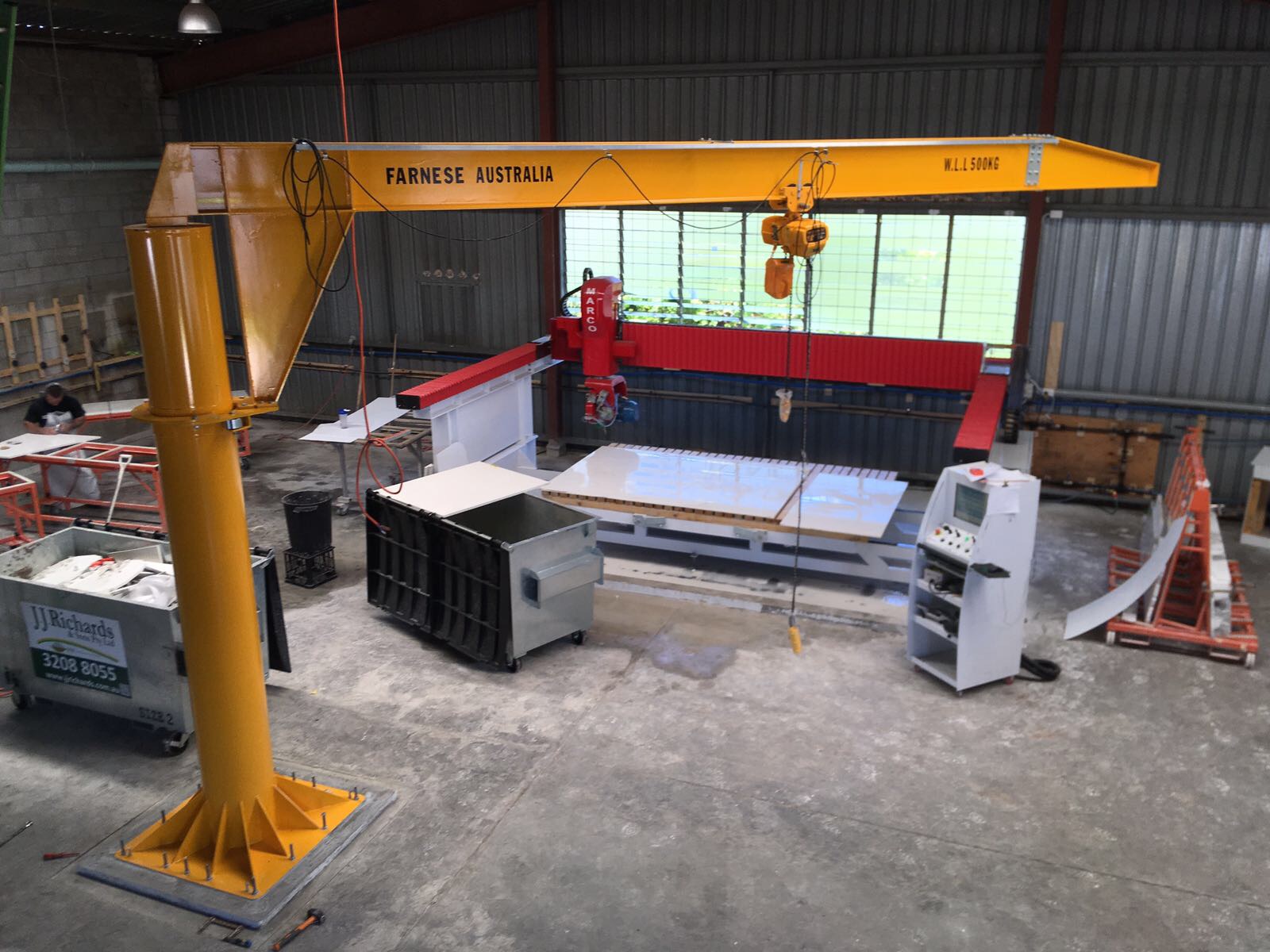 It composed of a single round column and a swinging arm made from a steel I beam. The JIB CRANE 360 is designed to be bolted directly to the ground thanks to a large base plate. This base plate is anchored to the ground by bolts which are chemically set to a levelled concrete floor which must be at least 150mm in thickness. The JIB CRANE 360 is fitted with a motorized chain hoist; the two speed motor enables the operator to manoeuvre the hoist with ease and accuracy in an up down motion.
The JIB CRANE 360 is one of the most important elements in any mason's work shop.
An isolation switch has been installed as a safety feature which will be essential for the connection of power to the JIB CRANE 360.
500KG