Description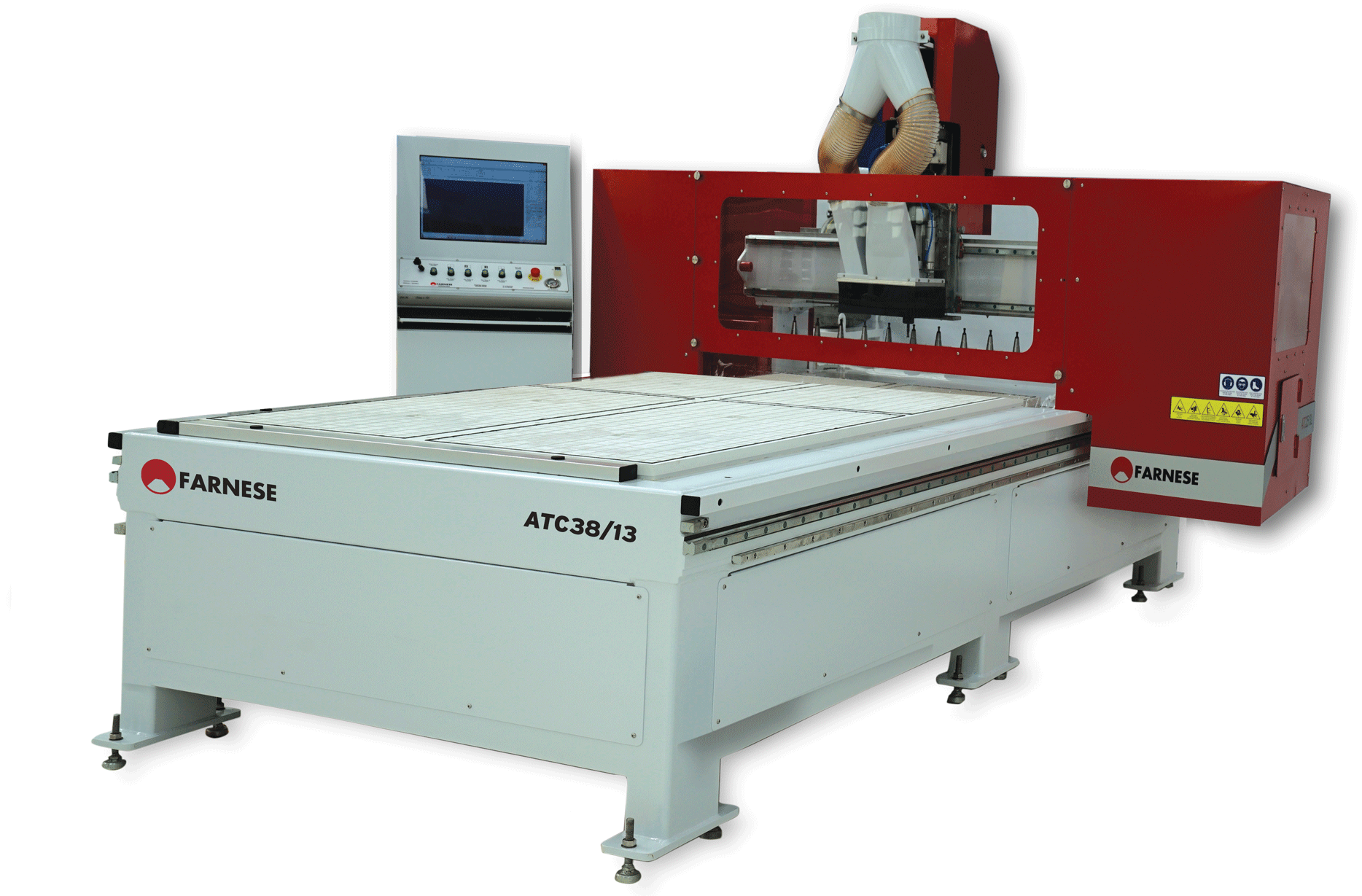 TABLE SIZE
Table size: 1220mm x 3660mm
Larger models up to 2600mm x 11000mm available
SPINDLE
High precision heavy-duty 9kW (12.0Hp) HSD router with internal cooling fan and ISO30 collet. Manufactured in Italy, HSD routers are renowned worldwide for their superior quality and durability. The Automatic tool change feature combined with left or right spindle rotation make this a very versatile machine that is also suitable for counter tops.
PC CONTROL
On-board PC with user friendly Windows 11 operating system. Network interface facility for file sharing. File format for the controller software configured in
TOOL RACK
Rear mounted linear magazine with 12 tool capacity. Auto tool change via NC.
Optional 12 position Rotary Tool Changer
TOOL CALIBRATION PAD
The integrated sensor pad allows the operator to quickly and accurately calibrate each tool. The tool length is then automatically stored in the tool offset file.
PHENOLIC TABLE TOP
There are 6 individually controlled vacuum zones. The table surface has a gasket matrix configuration allowing various vacuum options e.g. spoilboards and jigs.
VACUUM PUMP
Vacuum for the table top is provided by Three quality 4.5kW(7.5Hp) rotary vane vacuum pump. These Three pumps displaces 480 cubic metres per hour. Oil-free discharge gas is guaranteed, even in adverse operating conditions.
DRIVE GUIDE SYSTEM
Servo Motors
Superior quality linear guides and bearings units are used on all three of the machine's axis. Precise movement along the X and Y axis is achieved via induction hardened rack and pinion drive systems. Z axis (vertical) movement accuracy is assured via a precision ground re-circulating ball screw.