Description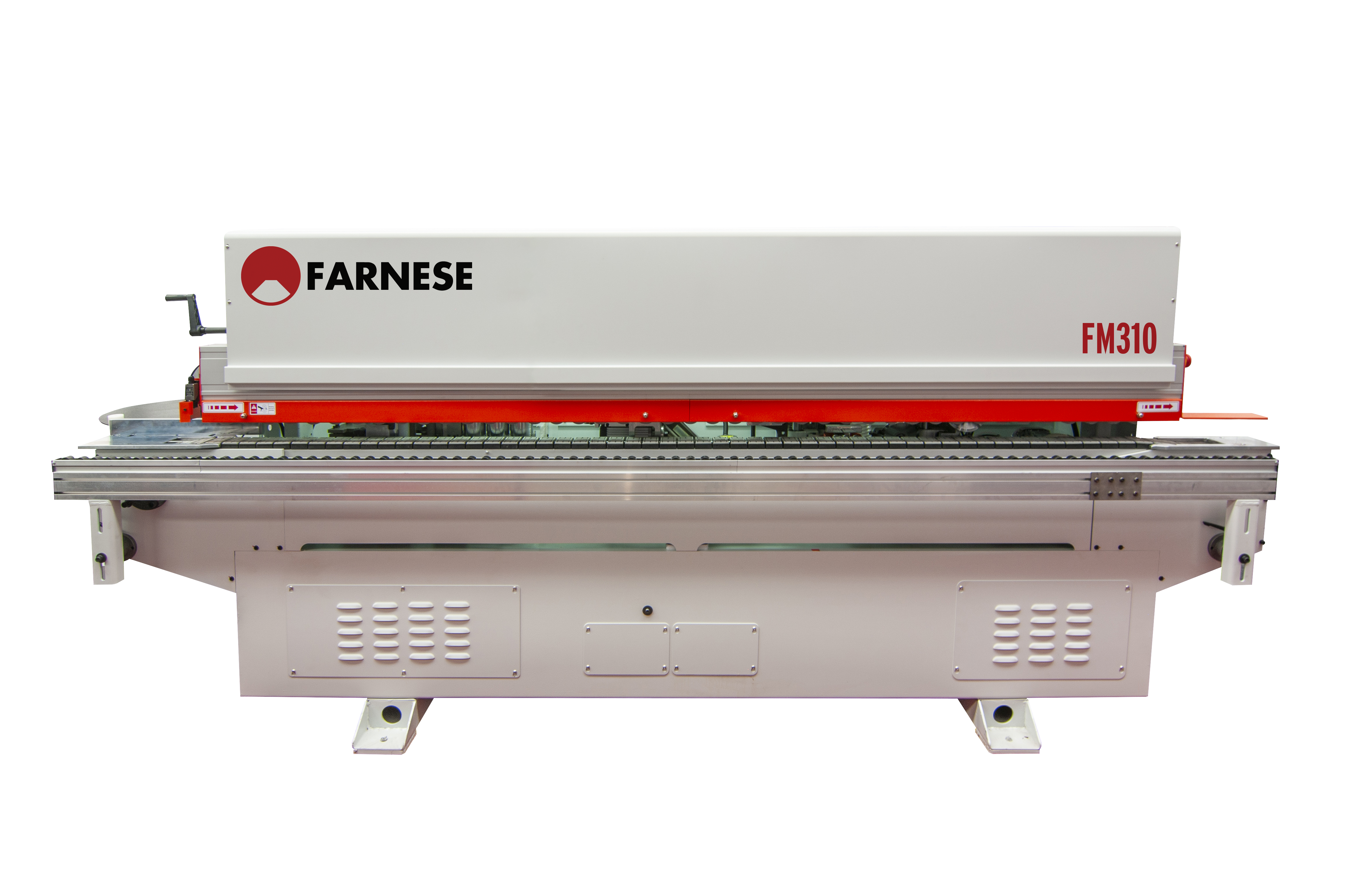 MAIN FEATURES
• Machine structure in ribbed electrically welded steel, to grant high rigidity.
• The machine has a compact design, is versatile and user friendly.
• Extensible panel support with roller for large-sized panels.
• Built-in electrical cabinet with main switch.
• All working units are protected by a cabin with wide opening allowing excellent view of
the inner parts.
• Machine input and output emergency mushroom buttons.
• All motors turn at 12,000 RPM and are controlled by an inverter of suitable power
according to machine configuration.
PANEL CONVEYING SYSTEM
• Track movement is made by a robust chain, by means a proper power, orthogonal
geared motor, feed rate 16 m/min.
• High coefficient of friction rubber-coated pads are fitted on the chain in order to grant
maximum panel adherence;
• Steel upper pressure beam with double row of wheels
• A track guide with flat round profile is fitted along the upper beam to obtain maximum
precision and straightness even with loadings from the side.
CONTROL PANEL
• The control panel is placed in a very convenient and functional position. Color touch
screen and start and operating controls.
• Control of the machine and of the related units is made by an electronic control;
• On the PLC display the following data are displayed:
– feed rate,
– glue tank temperature,
– program type selected by the operator
MAIN FUNCTIONS
• Loading of roll edging up to 3 mm thick with revolving coil holder plate 0 – 800 mm.
• PVC/ABS shear up to 3 mm.
• The glue tank is teflon-coated to allow easy cleaning and replacing of the glue; it is
equipped with heating elements with adapt power.
• Loading of the roll edging up to 3 mm thick with revolving coil holder (0 – 800 mm)
• Loading of the strip edging up to 5 mm thick is manual;
• The thin strip materials can be loaded manually, one by one by the operator.