Description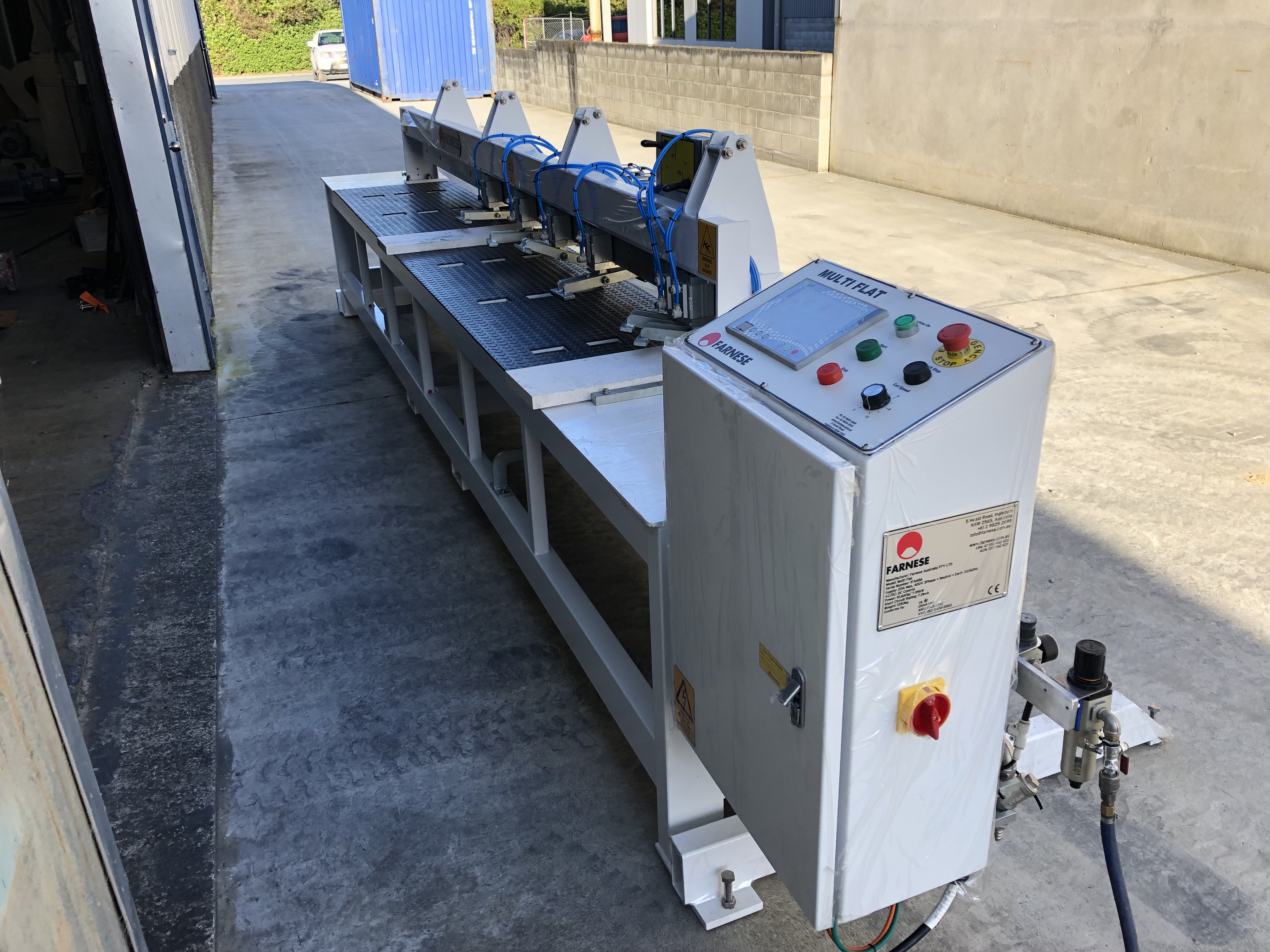 FARNESE'S NEW INNOVATIVE MULTI HEAD EDGE POLISHING MACHINE.
The machine has pneumatic pop up rollers, for ease of loading and unloading operated by a simple flick of a lever. Also operated by a lever are five pneumatic clamping feet which are there to secure the job to the table. An outrigger roller table is there to support longer pieces, which can be manually moved along the whole working area of the machine and simply clipped on. The machine has a pneumatic front stop so the work piece is positioned in the exact place for the polishing to proceed, this can be lowered and raised with a button on the main control panel.
Water is fed down the centre of the polishing spindle via an electric solenoid that turns on and off with the spindle motor to reduce waste. The polishing heads can be quickly changed as the machine utilizes a 100mm snail lock coupling. All universal tooling using this form of coupling may be used and each individual stone or pad is programmable on the PLC for future reference.
POLISHING STROKE 3300 mm (130 inch)
TOOL SIZE 100 mm (4 inch)
TABLE DIMENSIONS 3400 X 600 mm
MOTOR RATING 2.5 HP
POWER RATING 415/380V 3PH 15AMP 50HZ (220V 3PH 21AMP 60HZ)
HYDRAULIC CAMLPING ARMS TO SECURE THE WORKPIECE
POP UP ROLLERS TO FACILITATE LOADING
PROGRAM MEMORY
CENTRALISED HAND LUBRICATION